The Acton Town Council's regularly scheduled meetings are held on the 1st and 3rd Monday of each month at the Acton / Agua Dulce Public Library and begin at 7:00 pm.
2017 Acton Town Council Election – Tuesday, November 7th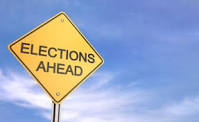 5  Council Seats are up for Election – Applications due by September 30, 2017 There are 5 council seats up for election for the 2017-2018  term currently...
*** ACTON TOWN COUNCIL ELECTION - TUESDAY, NOVEMBER 7TH ***
Candidate applications can be downloaded from this site or picked up at the following local establishments: Acton Auto Parts, Acton Market Country Store and the Print Shop. Applications must be submitted by 5:00 PM September 30th.